Casino Tips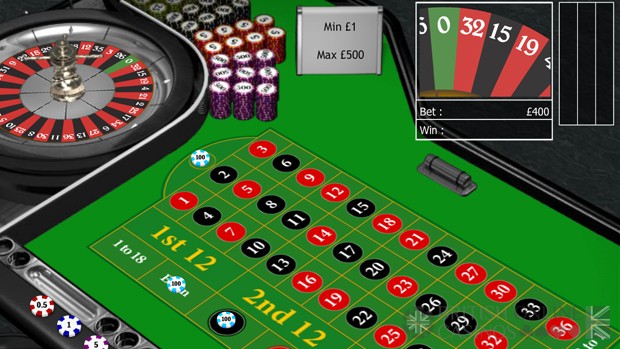 Published on September 27th, 2013 | by BritishOnlineCasinos
0
Online Roulette Strategies
What Roulette Strategies Can Help You Win Big?
Statistically, there's no way to permanently overcome the house's advantage in roulette. That being said, people from all walks of life are able to win money by playing roulette. How do they do it? While it's pure luck for some, most people who play roulette on a regular basis follow some kind of strategy. When it comes to strategies, exactly what someone follows can range from a few general rules of thumb to a very detailed system.
If you're interested in improving your roulette play, it's worth learning more about the most popular systems people follow, as well as some basic tips that many players like to employ. Once you know what can be done, you can decide which strategies are worth trying out for yourself:
Martingale Roulette System
Of all the roulette betting strategies, this is by far the most popular. One reason it's used by so many different players is because it's arguably the oldest of all the effective roulette systems. Another is that even for new players, it's easy to try out on Odd/Even or Red/Black bets. It's also worth noting that this specific system falls into the progressive category.
The way the Martingale system works is that you always double up after you lose. So, when you lose a hand, you double the size of your next bet. If you lose again, you double again. This continues until you win. At that point, you reset back to your original betting amount. The basic premise behind this system is doubling after losses will allow you to recoup what you've lost and add a profit.
 d'Alembert System
Players who follow this system decrease their bet by one unit following a win. And when they have a loss, they increase their bet by one unit. Given its similarities, this system could be considered a cousin to the Martingale.
Oscars Grind Betting System
This puts a twist on the d'Alembert. If you lose, you bet the same amount. If you win, you increase betting by one unit. The main twist is that you never bet more than what's required in order to recoup prior losses plus a one-unit profit.
General Tips
Many players prefer to play European roulette. The reason is since this version doesn't have a 00 slot, its odds are slightly better than the American version of the game. Another tip many players follow is sticking to bets that pay out evenly. Those bets include Low/High, Odd/Even and Black/Red. The main appeal of this approach is even if it doesn't result in a big payout, it generally minimizes how much it costs to enjoy playing roulette for an extended period of time. Also, when it comes to managing your bankroll, a common strategy for determining your standard bet size is to divide your bankroll by at least 20.
Now that you know more about the types of roulette strategies other players use, all that's left for you to do is decide which ones are most appealing to you, and then literally take them for a spin!