Casino Tips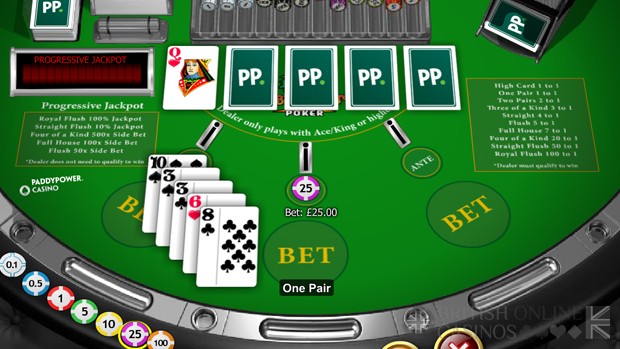 Published on September 27th, 2013 | by BritishOnlineCasinos
0
Guide to Mobile Casinos
Over the last five years, smartphone usage around the globe has increased rapidly. While the iPhone was arguably the first device to provide a truly rich mobile experience, it didn't take long for other companies to follow suit and start producing much more sophisticated mobile phones.
Thanks to all the advances that have been made, cellphones are definitely no longer limited to texting, calls and a few basic games. Instead, most modern phones provide a rich experience that is comparable to what it's like surfing the Internet from a desktop or laptop computer.
Because it's something that people all over the world enjoy doing, it shouldn't come as a surprise that online casinos have jumped on the mobile trend as well. Not only is it possible to enjoy your favorite casino games without visiting a traditional casino, but it's no longer necessary to sit in front of a computer. Instead, whether you're sitting on the bus or stuck waiting in a long line at the store, you can entertain yourself with the help of a mobile casino.
If you're interested in this type of gambling, we've built a guide around some of the most common questions people have about mobile casinos:
What Games are Available?
Although this varies by casino, it's generally possible to find a mobile version of any type of casino game that you enjoy playing.
What's the Playing Experience Like?
As with most questions related to this topic, the answer really comes down to the specific casino. If you've ever read any negative reviews about mobile casinos, it was probably because someone chose an offering that didn't have a lot of resources invested into its development.
Since mobile is definitely a different medium, it's important to choose a casino that understands the challenges and has put plenty of effort into building the best mobile gambling environment possible. As long as you do that, you'll be very happy with the experience you have playing on your phone.
Do You Have to Download Anything?
Some mobile casinos are based in your phone's Internet browser, while others are accessed through an app. And there are even some casinos that provide both options. In terms of which is better, it really depends on the casino's execution of their mobile experience. While an app may seem like the more convenient option, a quality HTML5 mobile casino accessed through the browser can be quite compelling.
Are Mobile Casinos Safe?
As long as you choose a casino that has a good reputation, your information will be just as secure as it would be if you were playing on a standard computer.
How Do You Sign Up for a Mobile Casino?
Because most mobile casinos also have standard online versions, you can use either device to sign up. Prior to choosing a casino, it's worth comparing what type of welcome bonuses several different ones offer, as well as the ongoing rewards they have. Also, be sure to confirm that the specific games you want to play are included in the mobile version of their casino.